Digital Marketing Agency With a Proven Track Record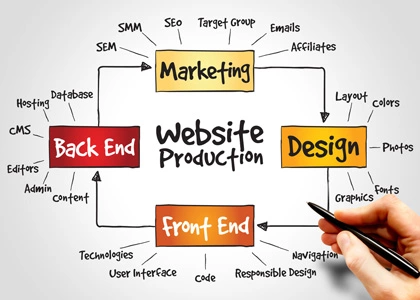 At Hwy52 Digital, we have been helping Canadian businesses get found online and stay ahead of the competition for over 15 years. Whether you are starting a new business or want to grow an existing business, we have customizable web development and digital marketing plans available to suit your needs.
When you are ready to get started, our technical and creative team will design and build a great looking and secure website for your business. Need more traffic to your website? We have you covered with our optional small business SEO and custom digital marketing plans. Our digital marketing plans are cost-effective and expertly designed to target your potential customers using both the web and social media.
We also provide website maintenance and updates, regular backups, as well as web hosting and email services. The experts at Hwy52 Digital will manage the entire process and take care of all the technical details - so you can focus on what you do best.
Complete website design and development solutions for your business including domain name registration, copy-writing, web development & web hosting.
More Info
We have staff experienced in modern Google Ads strategies and tactics. Let our professionals create & optimize your current or planned Google Ads campaign.
More Info
We have been providing SEO services to businesses in Canada since 2008. Rank higher for your important keywords with SEO services from Hwy52 Digital.
More Info
Complete web design & digital marketing services
Friendly & professional service
Affordable rates & flexible plans
Accept Visa, MasterCard, AmEx, PayPal and Bitcoin
Creating "responsive" websites for mobile devices
Serving Canadian businesses since 2008
Experienced Google Ads professionals
Experts at helping businesses get found online